Our local partner
Aarya Tara Association is a non governmental organization with whom we established and run a pre-school that welcomes children from underprivileged families and especially single mothers. The main teachers are young buddhist nuns trained in early childhood education and the Montessori approach.
Objectives
provide education in a safe and healthy environment to underprivileged children
enable single mothers and underprivileged families to have an opportunity to work and earn their living confidently as well as to make their lives easier.
encourage young women and especially young nuns to study and become active, compassionate professionals.
How do we do it
Quality child-friendly education so that children can enter primary education well prepared
Extracurricular activities like yoga, arts and crafts, music
Medical check-up and support
Regular hygiene, first aid, earthquake safety and various vocational trainings
Further vision
Financial autonomy : Open admission to children, whose parents can afford normal school fees in order to finance those who can not.
Train teachers : provide practical training and a home to more nuns who afterwards can go back to their monasteries or villages, where they can provide quality education and care for small children.
Our team, school and home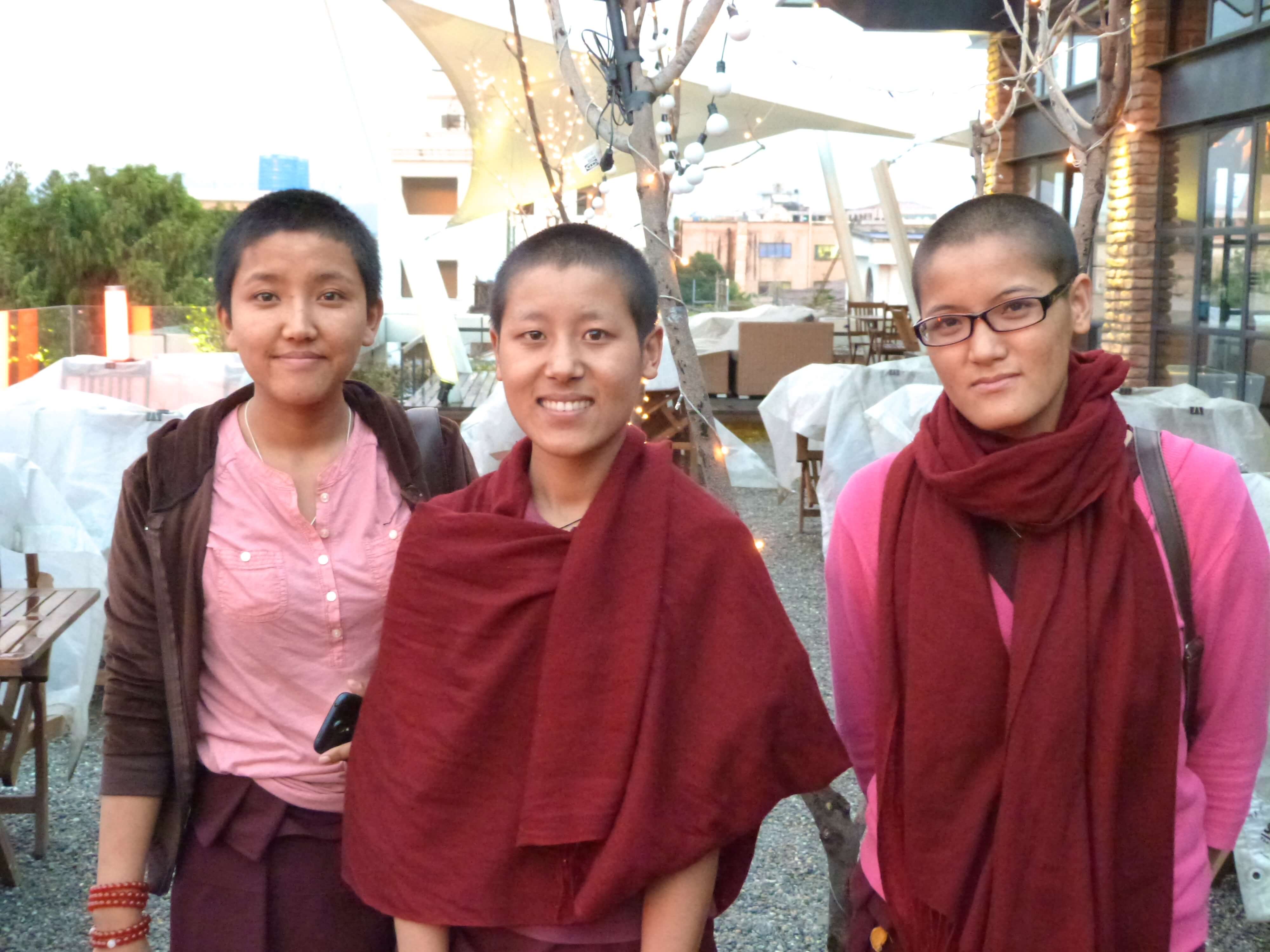 Ani Kunchok, our manager
Ani Dolkar and Ani Tsering Kunzum, our teachers
We started by renting a house in Tinchuli, near Boudhanath and are now in a new home in Mahankal. Our two teachers, as well as three young nuns studying traditional tibetan medicine (amchi), live there.
The house is thus used 24hours a day : on the one hand as a school during day time and on the other hand as a home to five young nuns.


Ani Choying is a buddhist nepalese nun with an extraordinary voice, giving concerts worldwide to finance her numerous social projects through her « Nun Welfare Foundation » (http://www.choying.com)
Ani Choying has always believed that nuns have a great desire and potential to make the world a better place, if only given equal opportunities. Aarya Tara School, opened in 2000, aims to equip nuns to help and to serve their communities in a professional and humanitarian capacity. With a fully developed and realized potential, she believes that her nuns will be able to not only help themselves, but also to help others. In brief, Aarya Tara School aims to help young nuns bring their compassion into realization, actively, effectively, skillfully and meaningfully. Traditionally, says Ani Choying, women's education is neglected in Asia. "most of the girls at my nunnery are from rural areas either in Tibet, India or Nepal, patriarchal cultures where women are expected just to cook, clean and bear children. Even in the nunnery, they are taught to read classical Tibetan in order to do the religious practice, but many cannot write their own names." Her school educates them in Literacy, Maths, Science, Medical and Nursing skills, and Buddhist philosophy.
Ani Kunchok, our manager, Ani Tsering and Ani Dolkar, our teachers, graduated from Aarya Tara School. So did Ani Pema, Ani Tsultrim and Ani Tsewang, who are studying to become amchi (tibetan traditionnal doctor) and who live with us at Pre-School.